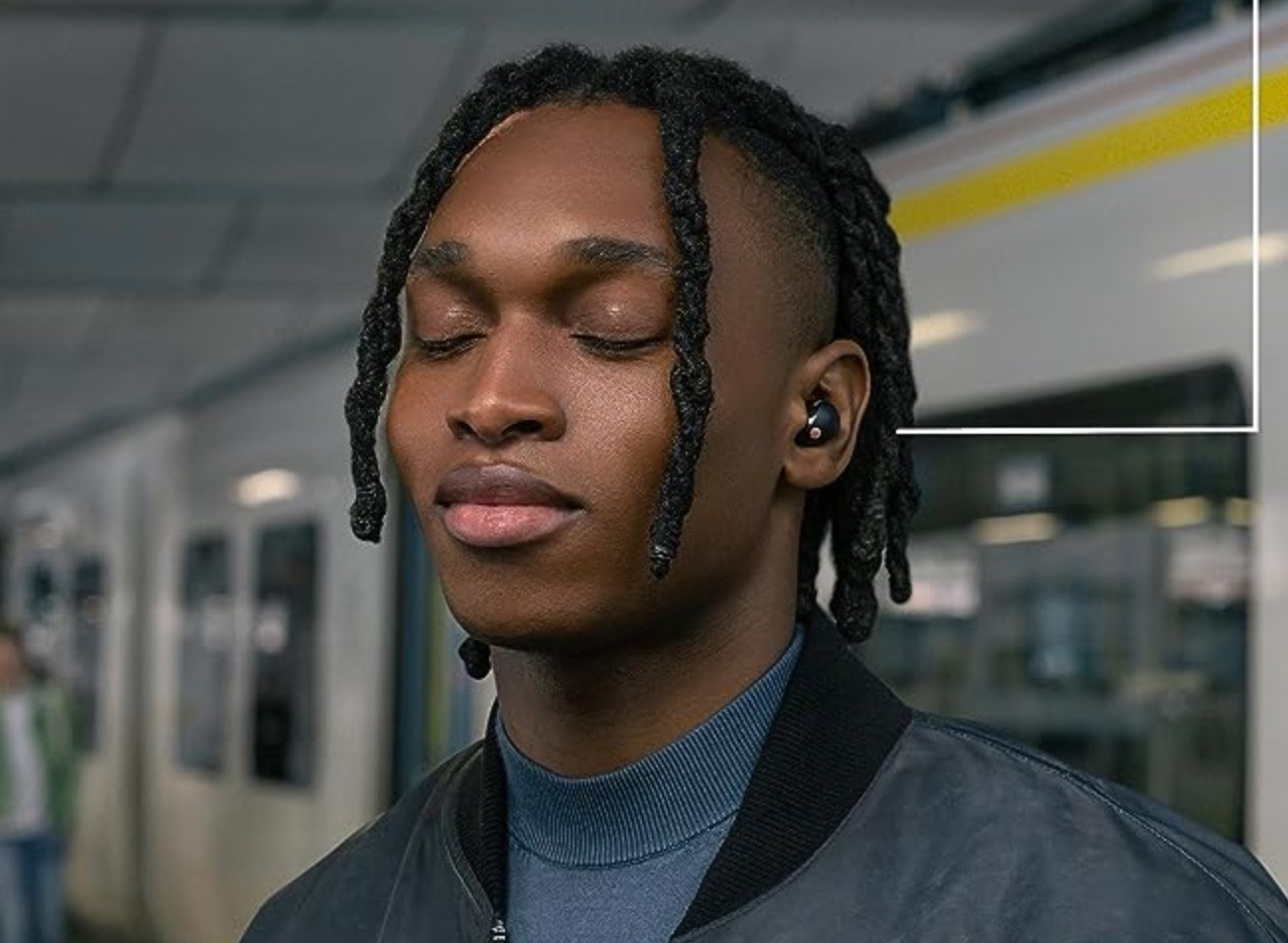 Best(est) Truly Wireless Bluetooth Earbuds
Determining the "best" earbuds can be a challenging undertaking as the range of personal preferences, situational requirements, and individual priorities against which these devices are assessed can differ wildly. However, fear not. We've conducted extensive tests on dozens of the leading earbuds on the market. Consequently, we've formulated recommendations to suit a variety of common situations and scenarios you may encounter.
Head to Head Comparison
When contemplating the purchase of true wireless earbuds, it's vital to determine your primary use case.
Will you predominantly be listening to music?
Will you primarily watch vocal content such as movies, YouTube videos, or listen to podcasts?
Will you be making frequent calls?
Do you often travel by air or railway?
Do you plan to sleep with these earbuds (don't worry, we won't tell your doctor)?
How many and what types of devices will you be pairing these earbuds with?
The importance of these questions is clear –– your preferences will dictate which earbuds are the most suitable for your needs.
While there are hundreds of earbuds that could potentially meet your needs in one category or another, in our opinion, the very best, depending on your usage, are the following true wireless earbuds:
| Model | Battery | Price | Sound | Bluetooth | Codecs | Sweat |
| --- | --- | --- | --- | --- | --- | --- |
| Soundcore Space A40 | 10h / 50h | $79.00 | Clear, Flat | 5.2 | SBC, AAC, LDAC | IPX4 |
| Jabra Elite 7 Active | 8h / 30h | $166.00 | Very Good | 5.2 | SBC, AAC | IP57 |
| Apple Airpod Pro 2nd gen | 6h / 30h | $199.00 | Good, AI-Enhanced | 5.3 | SBC, AAC | IPX4 |
| Bose QuietComfort Earbuds II | 6h / 24h | $249.00 | Good, Dull | 5.3 | SBC, AAC | IPX4 |
| Sony WF-1000XM5 | 8h-12h / 24h | $298.00 | Very good | 5.3 | SBC, AAC, LDAC, LC3 | IPX4 |
| Bang&Olufsen Beoplay EX | 6h / 20h | $371.77 | Excellent | 5.2 | SBC, AAC, aptX | IP57 |
Let's explain which one fits which particular need.
The overall Bestest is…

We must admit, this selection surprised us. It has been many years since we've had anything exciting to report about Jabra. However, after weeks of intensive use, the Jabra Elite 7 emerged as our favorite earbud. It presents the most complete package of all the earbuds we reviewed, showing strong performance in virtually all aspects we value, while pleasantly surprising us in some more specific aspects such as ergonomic physical buttons and class-leading water-resistance.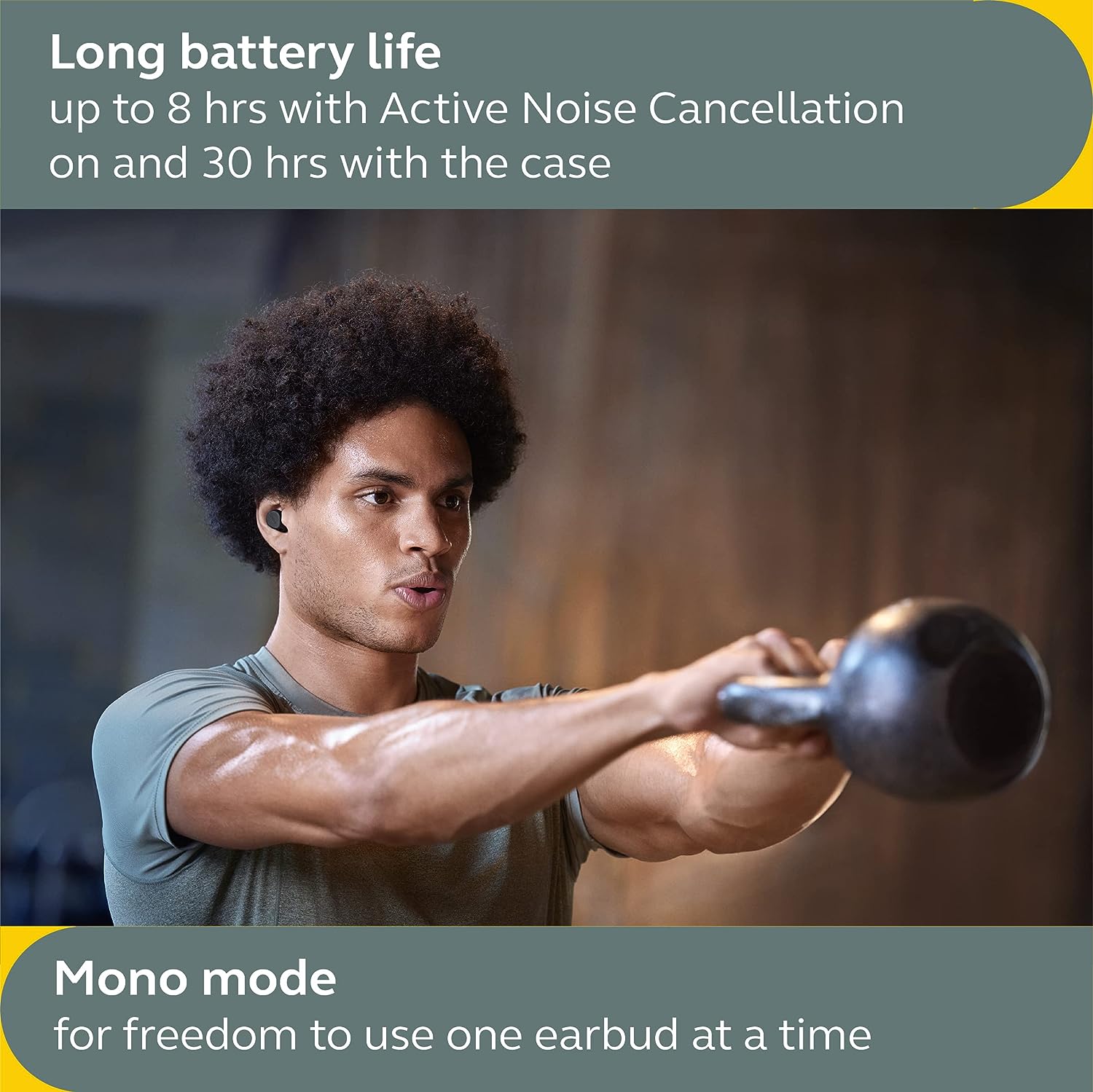 While we wouldn't necessarily dub the Jabra as the optimal choice for music enthusiasts, it performs commendably for a compact Bluetooth earbud. It also offers a very clean sound, making it ideal for watching movies, listening to podcasts, and using other voice-intensive applications.
When it comes to making clear calls, even in noisy environments, Jabra consistently outperforms its competition. This has always been one of Jabra's strengths, and we must admit - no other brand comes close.
While its noise cancellation and transparency features may not be the absolute best in the class, they're certainly among the top contenders, leaving us with no complaints. The accompanying app is exceptionally intuitive, providing a user-friendly platform for personalized configurations.
In our experience, the Jabra Elite 7 Active is extremely comfortable when fitted with the correctly-sized tips for your ears.
We appreciate that Jabra has physical buttons that are designed to prevent accidental presses, even when you're sleeping on your side. Its ability to connect with multiple devices is as good as any non-Apple earbud, and importantly:
Jabra is the only earbud on this list that doesn't merely assert its water-resistance, but one we confidently use even in the shower. Yes, we've actually done that. So, if you've ever wanted to listen to podcasts while washing your hair, this is the earbud for you.
However, we caution against using these earbuds for swimming or in situations that involve prolonged submersion in water.
Bestest for Specific Circumstances
From the rest of our top choices, we believe the following devices excel in specific circumstances:
Apple AirPods Pro - If all your devices are within the Apple ecosystem, the connectivity of AirPods cannot be matched by any other option.
Sony WH-1000XM5 - With undoubtedly the best noise-cancelling feature, this is an ideal choice if you often travel by air or rail.
Bang & Olufsen Beoplay EX - For a Bluetooth earbud, this product offers extremely impressive sound, certainly superior to anything else on this list. However, if your primary music-listening experience relies on bluetooth earbuds, we might have some questions for you - and possibly some recommendations for enhancing your music enjoyment. We also feel the Beoplay EX is quite overpriced for what it delivers.
Bestest Bargain Deal

Soundcore Space A40 is the most comfortable, tiniest earbud we have tested, and yet packs shocking amount of battery power. It does well in single-ear listening, and it the best for sleeping with earbuds. It's very capable for listening to movies and podcasts, we would absolutely not recommend it for listening to music, however, despite any claims Soundcore may be making.

It's also impossible to make calls with this earbud. People always complained that they couldn't hear us, when we tried.
---
Why You Should Trust Us
It's actually quite straightforward: we do not (repeat, do NOT) sell our opinions. We're not owned by any large corporation, we aren't accountable to any profit-driven Wall Street stakeholders, and our motivation for starting this venture stemmed from genuine care. Every time we sought to make an informed purchase, we consulted freely available and once reputable websites, now owned by large media conglomerates, or specialized review websites that required a paid subscription. We found that despite the authors boasting impressive degrees and purported expert knowledge, their recommendations were often lackluster, to put it politely. We even developed an inside joke, based on our repeated experiences, that whatever these websites recommended served as a useful guide for knowing what to avoid. Alas, it didn't help much in knowing what to purchase.
Fueled by this frustration, our website was born. We offer our sincere opinions and recommend products that we personally own, enjoy, or would recommend to our friends and family. Nothing more, nothing less. What you receive here is the unvarnished truth from your fellow consumers. And that is a promise we never intend to break
---